Hatch Green Chili Savory Cheeza
I became addicted to Green Chilies on a ski trip to New Mexico. I ate them with every meal and quickly discovered the beauty of cheese enchiladas with green chilies. While I may not be able to share the mountains with you, I can share this Southwestern flavor with your family. Hatch Green Chilies give […]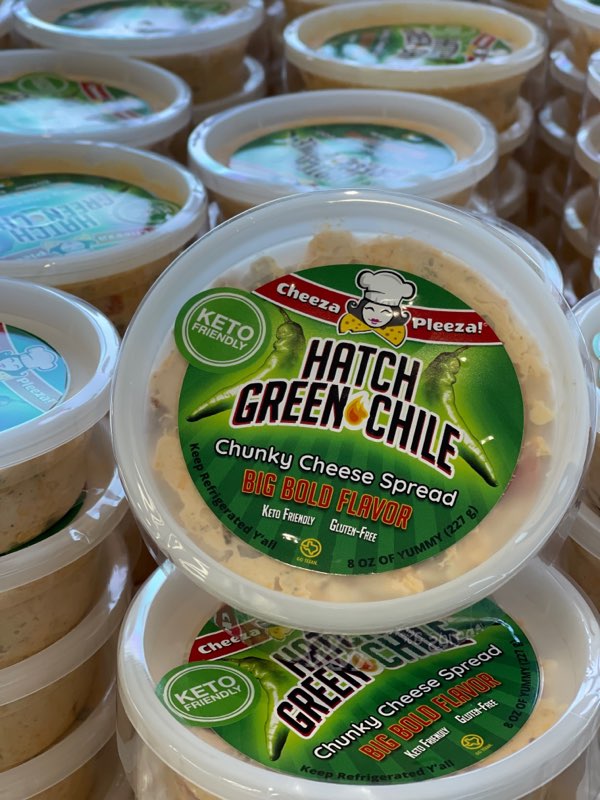 I became addicted to Green Chilies on a ski trip to New Mexico. I ate them with every meal and quickly discovered the beauty of cheese enchiladas with green chilies. While I may not be able to share the mountains with you, I can share this Southwestern flavor with your family.
Hatch Green Chilies give this spicy cheese spread a tart yet smoky undertone that precedes the back heat of the peppers. This has a blend of Mexican and Italian cheeses mixed with spices based on a combination of smoked peppers and chilies. This is a medium heat cheese as it is important to enjoy the flavors before the burn.
Hatch Spicy Cheese Pleeze is great for snacking and must have for tailgate parties and burgers. Upgrade any ham or turkey sandwich or biscuits. It works with all things Mexican – breakfast tacos, nachos, chalupas or enchiladas. When you cook with it you may find that the flavor and heat may increase as the heat helps release more of the "heat" of the spices. Add some to stuffed peppers, grilled chicken, veggies or over rice.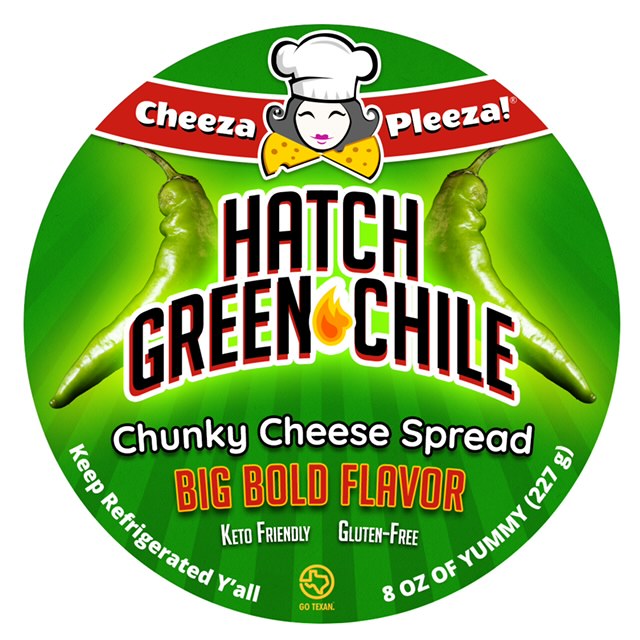 Share this post :