Mega Garlic – A Dip to Remember
Garlic is a flavor loved on every continent and used in thousands of dishes. So when we were asked to do a dip, naturally we had to try making a garlic dip. During Covid, I was challenged to do a funny Halloween video for a flavor. So, Garlic immediately came to mind. We could make […]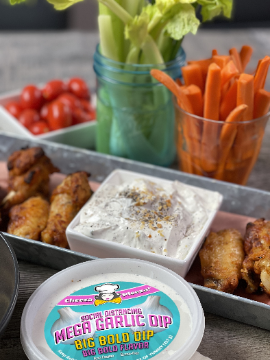 Garlic is a flavor loved on every continent and used in thousands of dishes. So when we were asked to do a dip, naturally we had to try making a garlic dip. During Covid, I was challenged to do a funny Halloween video for a flavor. So, Garlic immediately came to mind. We could make a dip that would help with Social Distancing, help build your immune system and work as a vampire repellant should you have a need.
I wanted a garlic dip that had great flavor but wouldn't give me heartburn or give me those nasty pungent burps that come from too much fresh garlic. So I made a dip with enough garlic to impress my Garlic lover friends that could be used as a dip, sauce, topping, spread and salad dressing.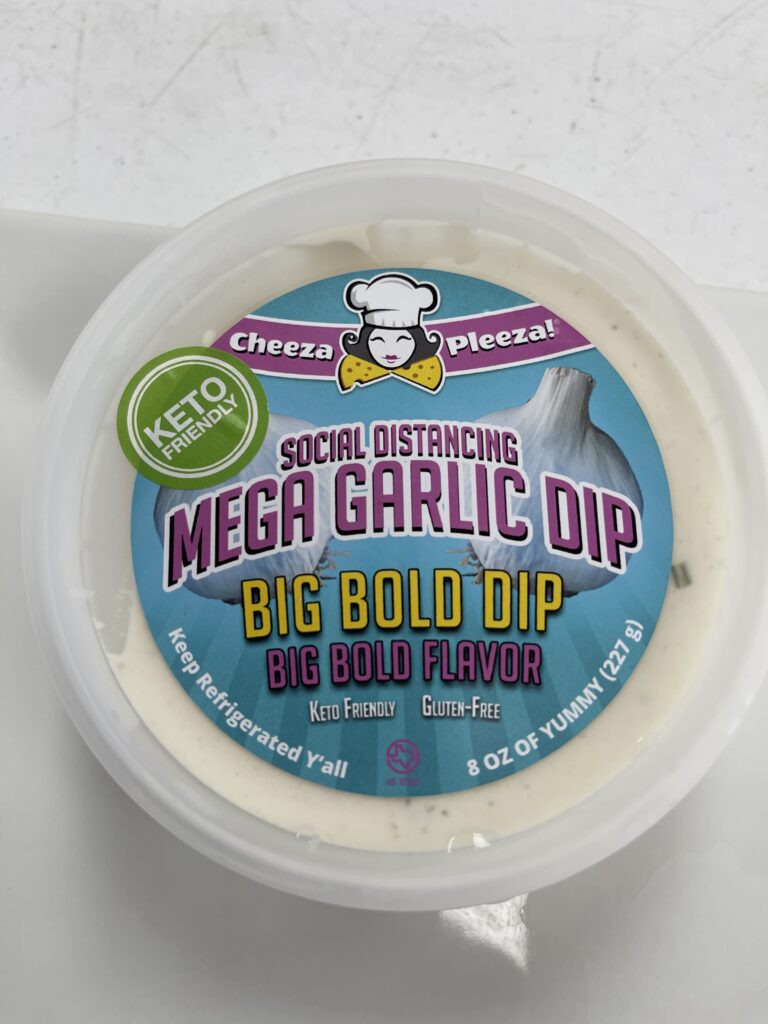 Voila, Mega Garlic was born. I dumped over 5 forms of garlic into the sour cream base. We were all thrilled that the flavor was so addicting. Now it is a must-have in the refrigerator – for fresh veggies snacks, dipping sauce for air fryer meals, upgrading a snack, icing for pizza, nachos, omelets or tacos. Moms love giving this to the kids for dipping instead of ketchup. It's addictive on Fritos or kettle chips.
But my favorite meal with Mega Garlic Dip is with wings or fried chicken. This saves money and time. After all Mega Garlic is a dip to remember for any meal, snack, or party platter.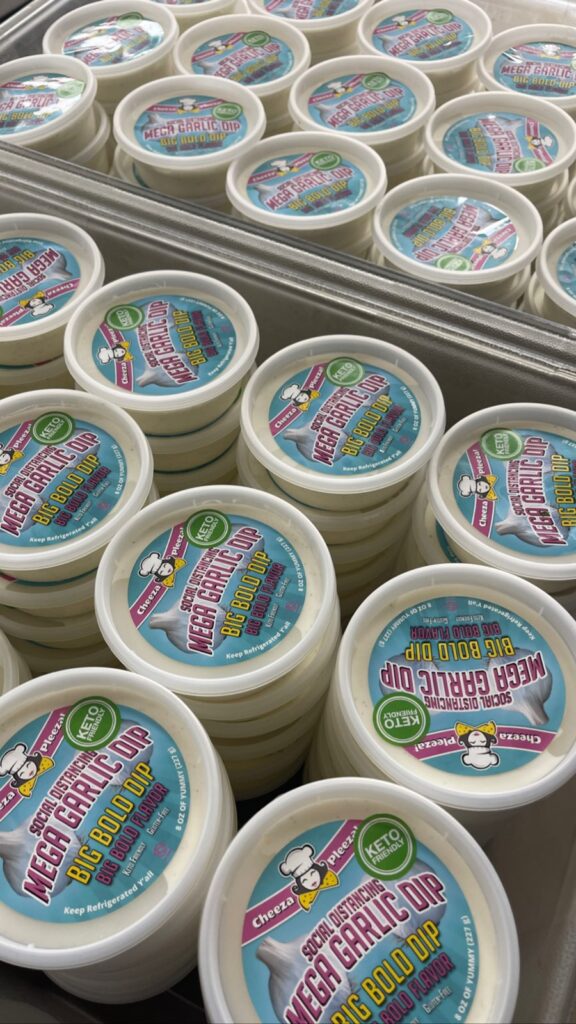 Share this post :