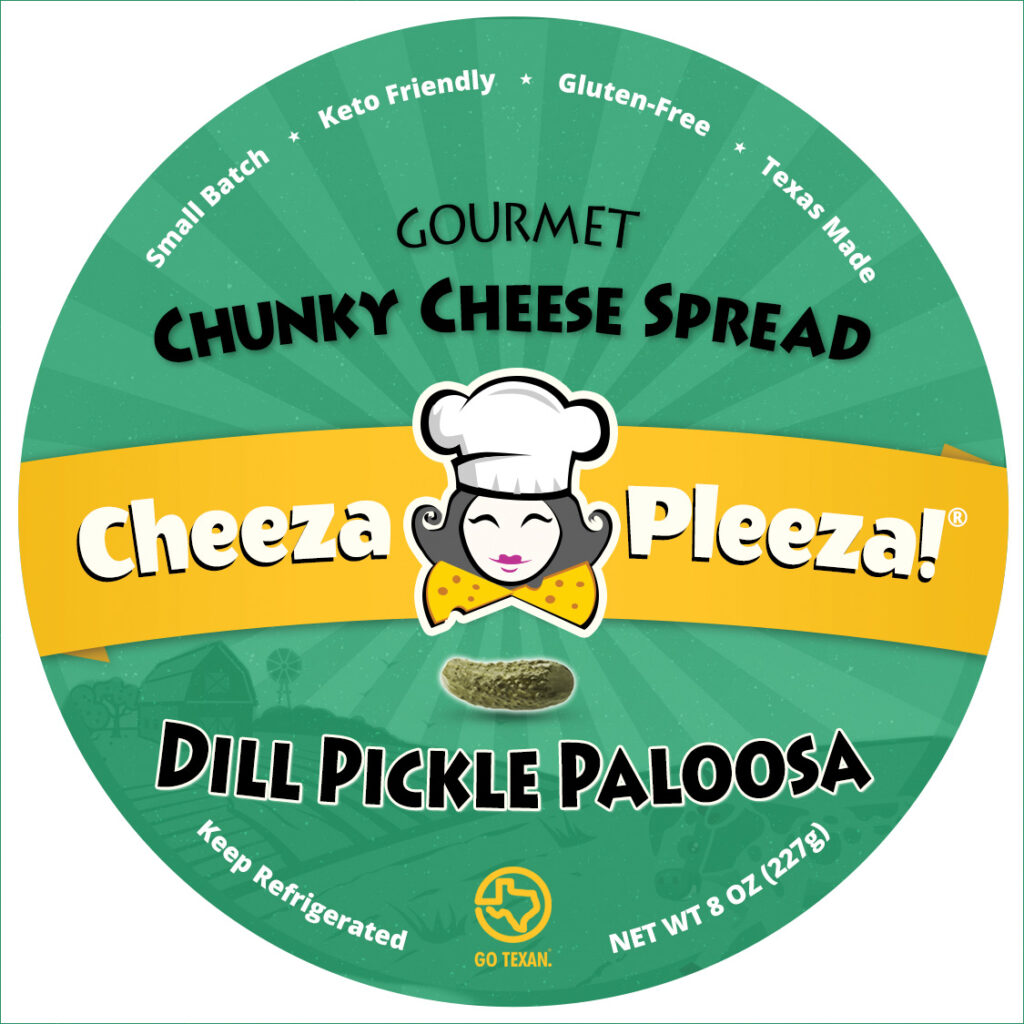 Dill Pickle Palooza
Dill Pickle lovers are a unique flavor tribe. They love all things pickley, puckery, and tart. Age doesn't matter when you love dill pickles. In truth most dilly lovers will try to convert others with "Try it, you'll LIKE IT! And when the person refuses to sample the sour sample, the true devote will quickly […]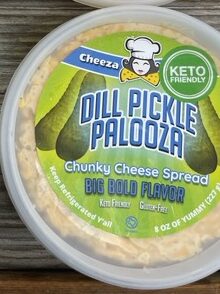 Dill Pickle lovers are a unique flavor tribe. They love all things pickley, puckery, and tart. Age doesn't matter when you love dill pickles. In truth most dilly lovers will try to convert others with "Try it, you'll LIKE IT! And when the person refuses to sample the sour sample, the true devote will quickly pop the pickle portion into their mouth with a shrug or smile. A real Pickle lover feels no shame in asking for extra pickles on every grilled burger or chicken sandwich or even taking the pickle slices from the burgers of non-pickle partakers.
Dill Pickle Palooza was made originally for my niece who loves her pickles. As I mixed the first batch and asked if there were enough green chunks in the blend, I was told "NO, Aunt Lynn. Add MORE!". Two more times I had to add more pickles until this amazing cheese blend was deemed pickle-worthy.
This Cheeza has a blend of two dill pickles which are hand-chopped and mixed with a creamy blend of cheeses and spices. It has a surprising tart, bright flavor with a rich finish. It is wonderful on ritz crackers or chips (we like the cilantro-lime for extra citrus backnotes.) It was made for burger topping, BTL with beefsteak tomato and chik-fila sandwiches. I make chik-fila sliders with Dill Pickle Palooza for birthday parties (and older kids) and they have made me very popular.
Share this post :