Pizza Cheeza Pleeza
Pizza Cheeza gives a burst of pizza flavor on chips, vegetables, sandwiches, and more with a blend of pizza cheeses, sun-dried tomatoes, basil, garlic, and spices. Pizza Cheeza is a scoop of wonderful flavor when you want the pizza taste but don't have time to order a fresh pizza-pie. If you are on a low-carb […]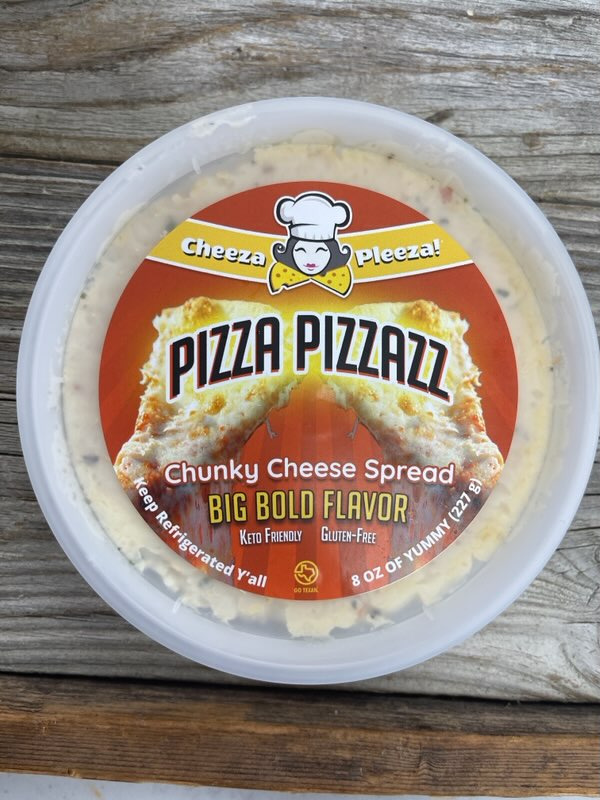 Pizza Cheeza gives a burst of pizza flavor on chips, vegetables, sandwiches, and more with a blend of pizza cheeses, sun-dried tomatoes, basil, garlic, and spices.
Pizza Cheeza is a scoop of wonderful flavor when you want the pizza taste but don't have time to order a fresh pizza-pie. If you are on a low-carb diet, then use cauliflower for the crust. This blend is a great snack for the kids and grownup pizza lovers.
You can use all of the Cheeza Pleeza blends to make a pizza. Give sandwiches a fresh Italian flavor or even better use it for paninis or in a grilled cheese with salami or pepperoni. This works well with any beer and red wine.
This flavor was made in honor of two of my favorite young men, Joey and Lukus, brothers whose super granny, Jackie is a dear friend. We have a tradition of sharing pepperoni stuffed crusted pizza before Friday movie nights. I had the honor of teaching them that leftover slices, when topped with scrambled eggs, make an excellent breakfast.
Share this post :