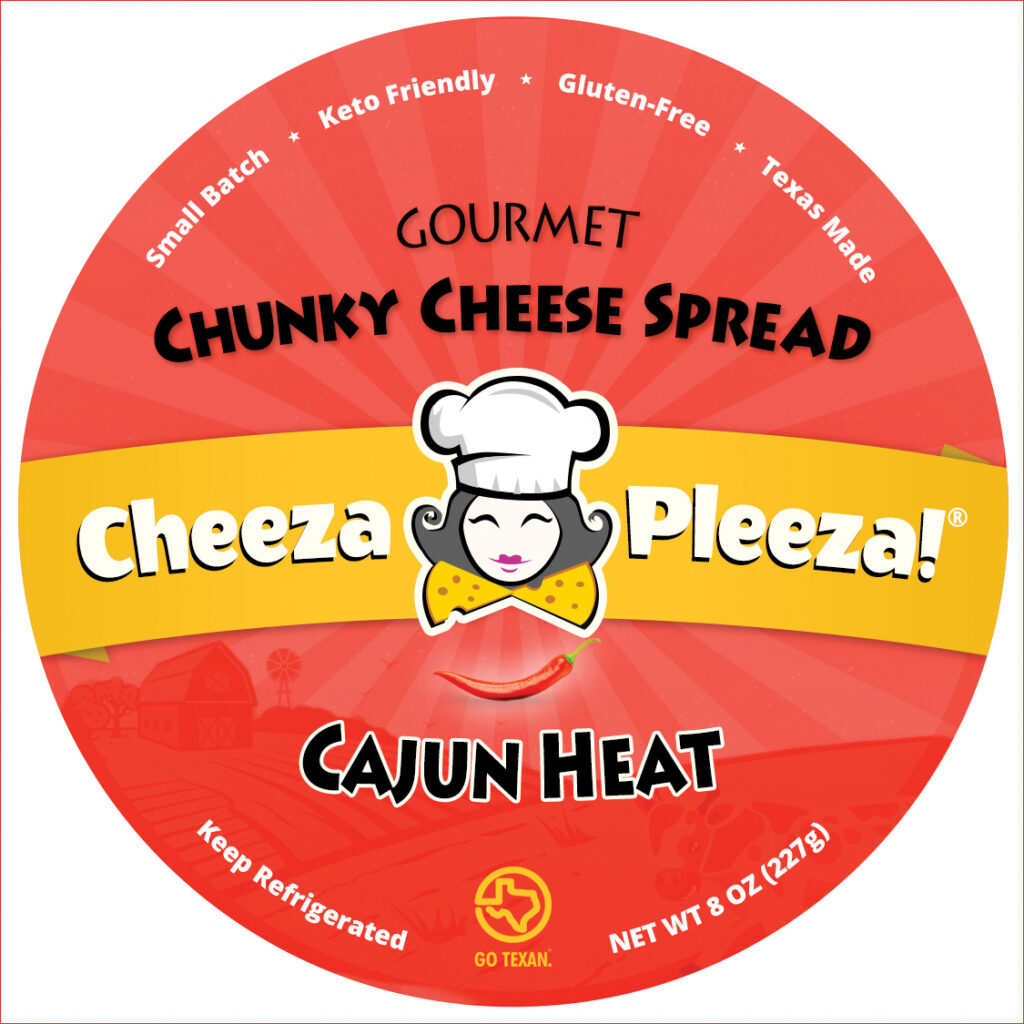 Cajun Spice
In life, there can never be too much spice and when you taste Cajun Spice it is like a party in your mouth. Bring on the crawfish and etouffee. Cajun Spice is the cheeza that gives the richness of cheddar with the kick of cayenne. The heat is a gradual build until you have to […]
In life, there can never be too much spice and when you taste Cajun Spice it is like a party in your mouth. Bring on the crawfish and etouffee. Cajun Spice is the cheeza that gives the richness of cheddar with the kick of cayenne. The heat is a gradual build until you have to have another bite to savor the burn.
This is perfect with any type of chips or celery sticks. For an over the top party dip heat it in the microwave for a minute or so and add some shrimp, crawfish or sausage to it.
We like it on a pulled pork or sausage sandwich, panini or base for an oyster po'boy. For side dishes is is terrific stirred into rice (white, brown or dirty) and as cheese toast with sourdough bread. Cajun Spice Cheeza is a must-have addition for any game day party or Marti Gras celebration.
Share this post :