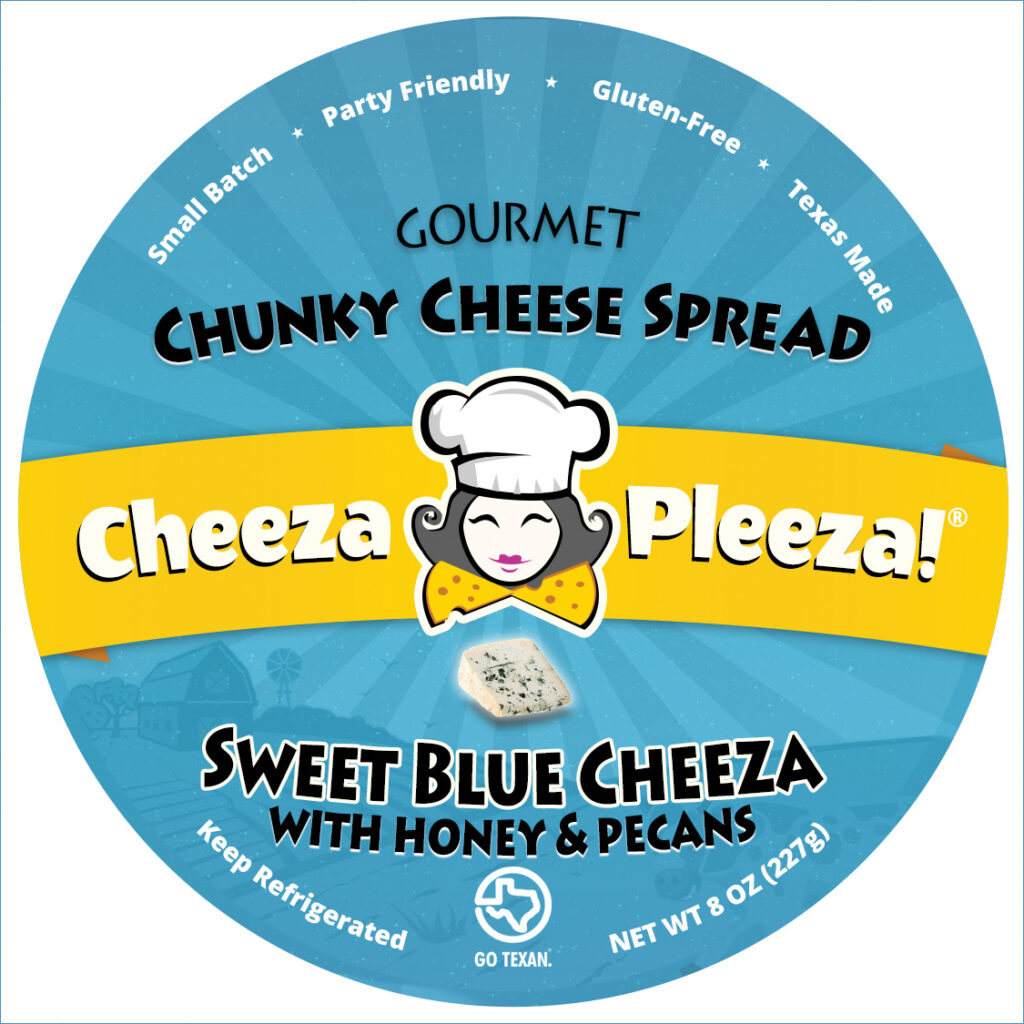 Festive Sweet Blue Cheeza with Honey Pecans
Sweet Blue is a sweet dessert or breakfast cheese with a base of Blue Cheese, cream cheese and cheddar combined with roasted honeyed pecans and Craisins. Based on an Amish recipe, the flavor is first sweet, then tart and crunchy. Blue Cheese is one of those flavors that people either love it or wrinkle their […]
Sweet Blue is a sweet dessert or breakfast cheese with a base of Blue Cheese, cream cheese and cheddar combined with roasted honeyed pecans and Craisins. Based on an Amish recipe, the flavor is first sweet, then tart and crunchy.
Blue Cheese is one of those flavors that people either love it or wrinkle their noses as they say, "No thank you" when offered.  That was until Festive Blue Cheese came to the table.  The taste is first sweet then followed by a creamy tart cheese flavor that is just right.  I have had a 5-year-old boy eat the entire sample tray in under four minutes, while his Dad was explaining that his son didn't like Blue Cheese. 
This is great for snacks or entertaining with crackers, celery, apples, and jicama. Kids, big and little, like it with graham crackers and ginger cookies. The sweetness would classify Festive Blue as a dessert cheese but don't tell the early morning folks.  It gives the day a hearty cheesy beginning served toast, bagels or scones.
I have served Festive Sweet Blue Cheeza with French Toast, English crumpets, Irish soda bread, gingerbread, graham crackers, South African Rusks, biscuits, and fruit.
Share this post :